Benjamin Hoch
Systems Administrator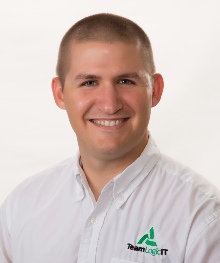 Ben is a conscientious Systems Administrator with an impressive military background he has drawn upon to serve customers with precision, detail and the highest standards of excellence. He is the go‐to guy for all Blackberry and Android troubleshooting issues as well as PC repair, networking and trouble ticket remedy. Efficient time management is Ben's key to success.
PRIOR EXPERIENCE: Ben was a Consumer Services Representative for a nationwide telecommunications company (2 years) and currently an Information Technology Specialist with the U.S. Army Reserve (5+ years).
OUTSIDE INTERESTS: When not at work, Ben enjoys riding motorcycles, hiking and camping.
EDUCATION: Ben is currently completing his Bachelor of Science in Information Technology from Colorado Technical University‐Colorado Springs, CO and holds Information Technology Specialist designation through the United States Army. He has also earned CompTia Security+ certification.