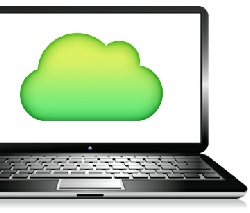 At TeamLogic IT we recognize that every day you rely on your technology to connect, communicate and serve up information in your business. The last thing you need is IT disruptions that lead to downtime, lost revenue and stress. We provide comprehensive IT services and support to manage your information technology. As an outsourced partner we can enhance your existing department with a variety of IT services or play the role of your internal IT department.
TeamLogic IT works with you to determine just the right technology foundation for your business. Whether it's networking, security, data and email services, or hardware and software solutions, our certified technicians provide IT services, support and more, so you can focus on your business, not your IT. Whether you're a CEO needing help with an IT business strategy or an IT department manager needing help with a project, our IT services and support can help.
Professional IT Support You Can Rely On Daily
The quality of our IT services and staff is unprecedented in our industry and we're proud of the professional reputation we've built. Our affordable IT support services are designed for small start-up companies, medium-sized companies, and even established corporations.
TeamLogic IT's range of comprehensive IT services and support includes:
Antivirus and spyware protection and removal

Computer relocation and set up

Computer repair

Data backup and recovery

Email server installation and support

Hardware and software sales and IT support

Managed services

Mobile device support

Networking design and configuration

Remote monitoring and diagnostics

Security services

Server installation and IT support

VoIP telephone systems

Wireless network services and support
Every day we help companies just like yours keep their systems running at peak performance. We're here to take care of all your technology needs. Call us today to learn more about our IT services.