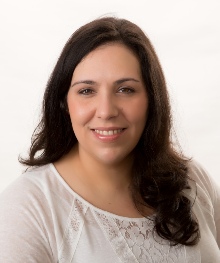 Amy is the accountant and financial backbone of TeamLogicIT. She does not, however, fit the typical stereotype of accounting professionals. Amy's approach to financials is with enthusiasm, positivity, and a great sense of humor. She has a gift for turning unpleasant situations into positive outcomes.
PRIOR EXPERIENCE: Amy worked as an accountant for a local CPA firm (4 years), accountant for an international oil & gas drilling company (1.5 years), Accounting Operations Team Leader for the largest bank in Louisiana (1.5 years), and Internal Auditor for LSU Health Sciences & Healthcare Services Division (1 year).
OUTSIDE INTERESTS: Amy enjoys following UL Ragin Cajun sports, and she loves spending time with her family.
EDUCATION: Amy earned a B.S. in Accounting from University of Louisiana‐Lafayette. She also earned a Teaching Certification in 2009.