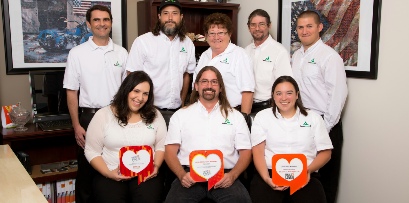 At TeamLogic IT, we provide comprehensive computer services along with premier customer service. We take the worry out of your technology by providing the knowledge and skills to keep your operations humming along; and we do it one-on-one, side-by-side with you every step of the way. We don't just fix things, we evaluate your current and future needs and deliver the best solution for your business processes and objectives.
Our technical services are provided by a professional, well-trained, certified staff of I.T. Specialists. We offer a wide range of skills to ensure that the technician who assists your business has the knowledge to resolve your issue quickly.
Advanced technology supported by our nationwide buying power gives you more cost-effective solutions than anywhere else. Let us become your IT Partner, by helping you focus on your business, not your IT.

Our staff with Three Years of Locals Love Us awards