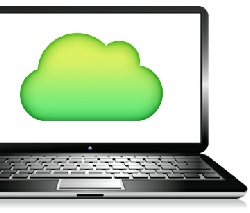 Keeping your data safe is one of the most important challenges facing businesses today. You protect your building with property insurance and your employees with health insurance, but how are you protecting your information and data?
Data backup and recovery are essential parts of any business operation. Ensuring the ability to quickly recover your data and systems from a crash or disaster is the goal of our data backup and recovery services. Like most businesses, your data is the backbone of your business. It's an asset that defines your company. Keeping it safe, intact and restorable will give you peace of mind in the face of a catastrophe. As with any important business function, planning and preparation are key and they're essential elements of the quality data backup and recovery services we can provide your organization.
We can also provide your business with added protection through remote online data backup services. In the off chance that your entire on-site system crashes, with a remote backup you'll have the option to begin a recovery process soon after the crash. Our remote online data backup software will automatically encrypt and send your data to an offsite location ensuring it will be intact so that you can be up and running quickly.
With remote online data backup you get:
Offsite backup at a remote facility

Automatic and regular backups so you can focus on other daily tasks

Reduction of outmoded backup devices such as tape, ZIP drives, DVDs or CDs

Military-grade encryption to ensure secure pass phrase recovery

Fast and easy recovery over the Web

Protection for your Windows servers, on-site workstations and mobile computers
At TeamLogic IT, our technicians can help you select the right data backup solution that fits your needs and budget.