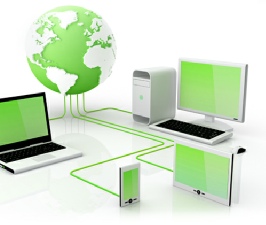 Make the right decision for your technology.
TeamLogic IT does more than just fix computers and networks; we help our clients plan for the future. Our staff can be utilized in a variety of ways to help align your technology with business goals and give you the tools necessary for long-term success.
When do you upgrade from a peer to peer network to a client/server network?

What operating systems must your client computers be running if you plan to make the switch to a server?

What type of gateway firewall will keep you in compliance?

When should you move from USB attached printers to network printers?

Do you need VPN connectivity?

Does implementing a Remote Desktop Server (Terminal Server) make sense with your work flow?

Which E-mail services will work best in your organization?

Are your software licenses in compliance, or are you risking hundreds of thousands of dollars in fines?

How can you make sure that you buy the right equipment that will work through your growth stage without needing to be replaced before it is obsolete?
Project Planning and Management - If you are not sure how to select a vendor for your newest business application or need guidance and planning for a company merger, we can be there. Our team can take you all the way through your project, from inception to execution, and provide the knowledge and skills you need to help ensure success.
Our team works with you to provide the optimum hardware and software solutions for your business needs. We integrate new technologies with legacy networks, design systems, and coordinate equipment purchases by leveraging many strategic partnerships we have with key industry suppliers.