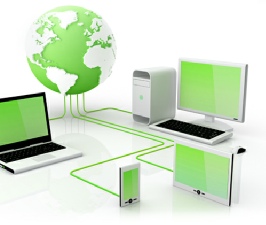 We know that businesses today are fully dependent on email for internal communications between employees and external communications with customers. Simply put, email is integral to the way business operates. That's why at TeamLogic IT our email server installation and support services also include troubleshooting, spam management and archiving.
E-mail Server Installation
At TeamLogic IT we take a proactive approach to computer services and network solutions. Our email server installation services help us provide reliable email systems for our customers. We do the following and more:
Email Server Support
At TeamLogic IT we know it's essential to keep your e-mail server and systems running as smoothly as possible to mitigate e-mail disruptions that could affect your productivity and bottom line. Our e-mail server support services help you with everything from increasing speed to updating e-mail server and client programs. Our certified technicians can help bolster the infrastructure and security of your computer systems. We can set up and maintain your email clients and ensure your servers are working properly. If you don't currently have an email solution, we can suggest a hosted email exchange service to meet your needs.
Call TeamLogic IT today for the best in e-mail server installation and support services.